The Tracking Regulations for Tracking Dog and Tracking Dog Urban test tracks state that at least two 90-degree turns will be well out in the open and the first turn on a Tracking Dog Excellent test track must be in an open area. 
The basic concept of a TD/TDU turn in the open is that the direction of the next leg is completely unpredictable. When the dog is at a 90-degree turn that is well out in the open, the track could go right, left or continue straight. Since you will need to plot at least two of these of turns, it is a great idea to plan for the first turn to be one of these "out in the open" turns. That way you will have half of your requirement taken care of and it will make plotting easier for the rest of your track. Leaving the "out in the open" turns until the end of the track is risky as you may be reaching the maximum required yardage or be constrained due to the size or shape of the field.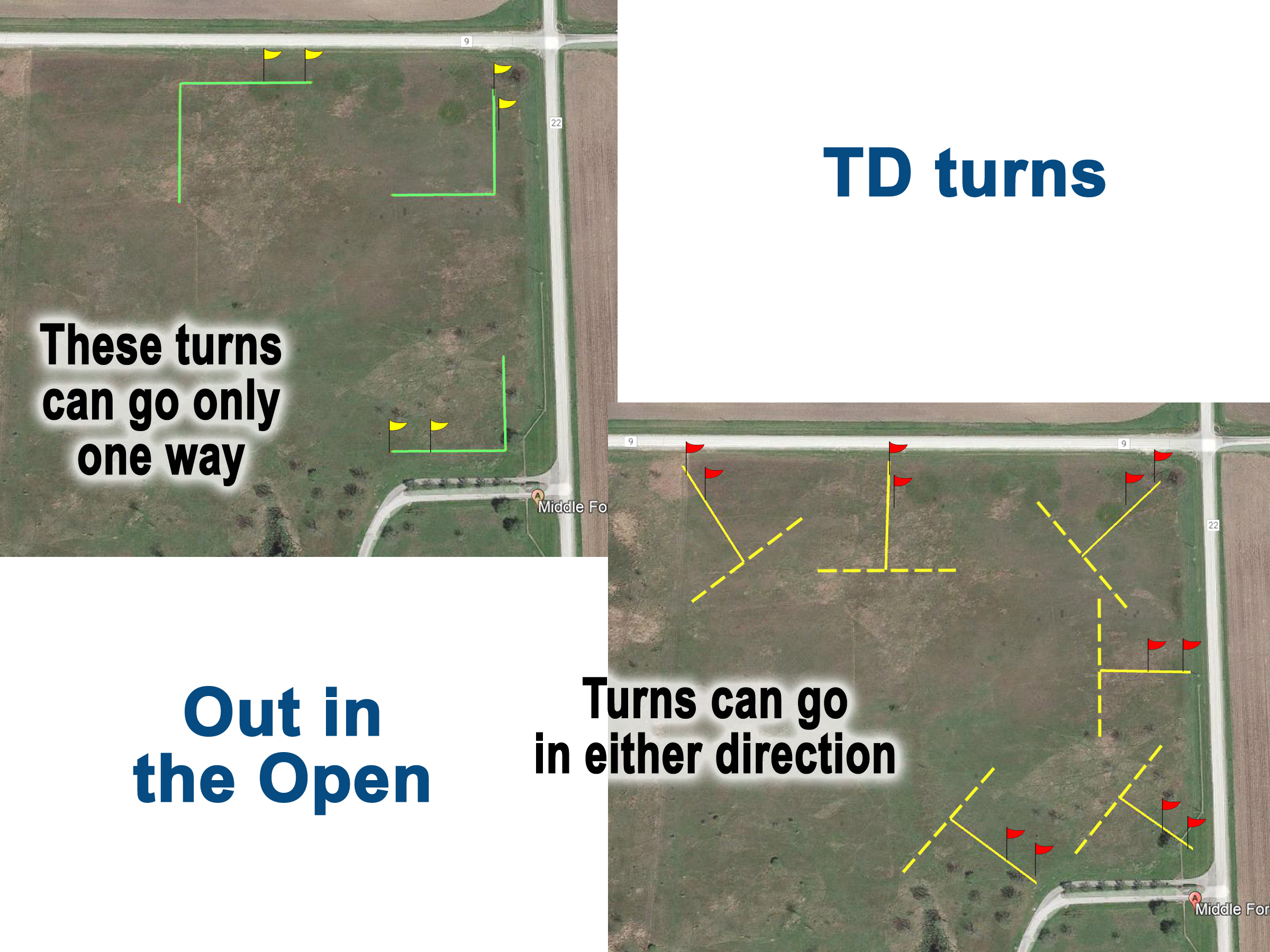 In order to plot a good start, first leg and turn for a TDX track it takes careful consideration. There are four components to think about before you even step into the field!
• TDX starts should be in the same cover as the first leg and first turn.
• TDX starts should be in an area that permits the direction of the track to go in any direction within a 180-degree arc.
• Obstacles are not permitted on the first leg of a TDX track (which includes the first turn). There should not be a scenting, physical or line handling challenge on the initial leg nor near the first turn.
• The first turn on a TDX track should be in an open area where the track could go in any direction.
Take a few moments to plan for these track requirements before you start. Plotting great tracks is an art form that takes thought and practice to master.